Esports Scotland Partners With Foam Dart Thunder
Esports Scotland are pleased to announce an exciting new partnership with Foam Dart Thunder, a Nerf event organiser based in Scotland. They have been operating Nerf events since early 2013 and are now the largest Nerf organisation in the UK. FDT are passionate about getting kids and adults to have fun while also taking part in exercise.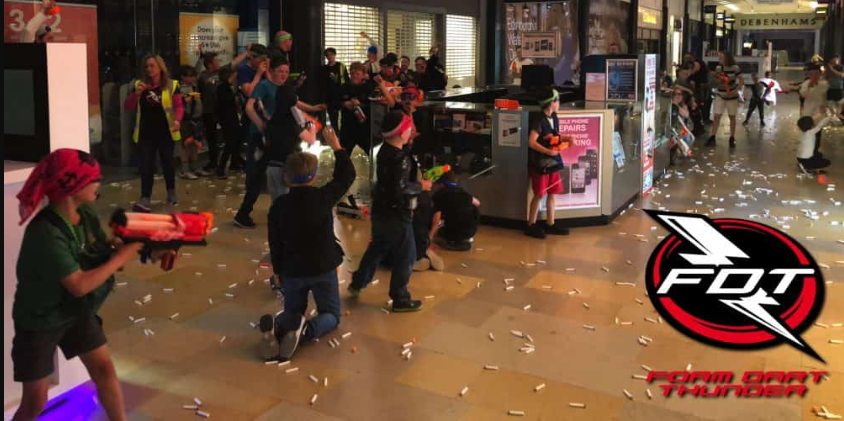 Foam Dart Thunder run events at various locations all over Scotland and Northern England, including events at an SPL football stadium. They also run the popular Terminal Infection, an award winning series of events which pits scientists against the military during a zombie outbreak at a large shopping centre in Edinburgh. Check out the Foam Dart Thunder youtube channel to see videos of their previous events.
In September, they will be running FDT Battle Royale, an event which allows participants to take part in scenarios inspired by battle royale style video games, such as Fortnite and PUBG. Check out their website for details of the event and how to get involved.
At ESS, we are looking forward to working with Foam Dart Thunder and hope you to bring you some exciting events together.